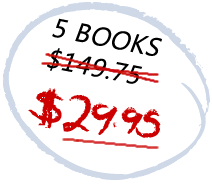 Sitepoint sale helping the Australian Red Cross.
Via Molly comes news that Australian based technical book publisher Sitepoint is raising money for the Australian Red Cross in the name of the disastrous fires in Victoria. The Sale — "For just $29.95 you can get 5 downloadable PDF books"http://5for1.aws.sitepoint.com/ — that's a great deal for you and a great deal for the Red Cross.
Our ambitious plan is to raise over US$50,000. Every single cent generated from this promotion will go directly to the bushfire relief effort—so if you spend $29.95 purchasing 5 books from SitePoint, the whole $29.95 will go directly to supporting this cause. We feel that's the least we can do.
Included in the sale are books like "The Art & Science Of CSS", Ian Lloyd's "Build Your Own Web Site The Right Way Using HTML & CSS" and "The Art & Science of JavaScript". The sale is on now and goes through Friday the 13th.
If technical books aren't your thing, donate directly to the Austrailian Red Cross Victorian Brush Fire Appeal 2009.
The Select Series supports The Patrick O'Brien Foundation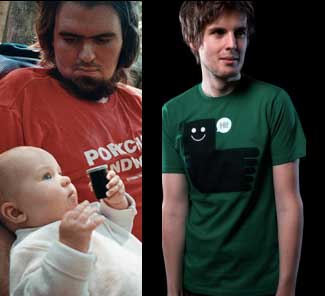 The Select Series by Threadless has just launched the "Storytellers Series" a collection of 4 t-shirts, curated by ALS sufferer and filmmaker Patrick O'Brien. All proceeds going towards the PBoF and helping with the production costs of Patrick's movie about living with Lou Gehrig's Disease.
For more information and direct donations visit the Patrick O'Brien Foundation website.