Everyone loves blogs full of lists, amiright? Why not another one? I've been carrying around a first gen iPod Touch for a little while now and while I'm not addicted to the app store, I have tried a few games here and there and find most don't have good mechanics or longevity and get deleted not long after I've got my $1.99 worths from them, but these 5 games are the real deal.
Turf Wars
Take the addictive and ongoing community bits and gameplay of Facebook's Mafia Wars and combines them with a working GPS map of the real world and ability to claim real world places like foursquare and you have TurfWars. People across the world from New York to Sydney are fighting it out for Capo of their local neighborhoods and using their influence to generate money and fame. Check out the live online map of claimed turfs and popular cities.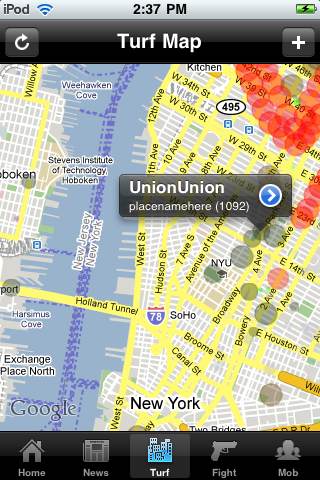 The positioning doesn't require an iPhone with GPS, and also works with whatever wifi based magic LocationServices does if you have an iPod Touch. This is a free game, though paid version are available if you'd like to start with additional bonus points. Interesting tech, addictive game. And if you play, add me to your mob! GARUM501.
Zombieville
USA
On the eve of Halloween its fitting that the 2nd game in the list involves killing zombies. Bloody, repetitive, side scrolling, zombie killing. Kill more zombies and earn better weapons so you can kill more zombies. By far one of the more entertaining games I've played on the iPod! From the game FAQ: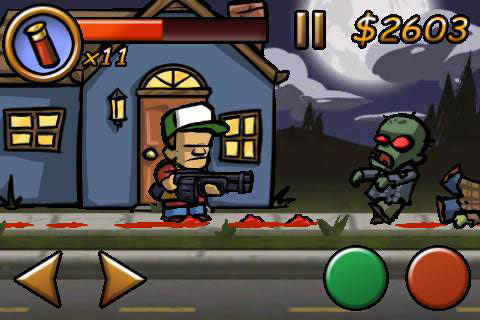 Q: How many levels are there?
A: The game goes on forever, until the zombies finally catch up to you and snack on your tasty brains
Mmmm. Brains… Check out the trailer and more at the official site!
Canabalt
Need to concentrated on something else and clear your head if only for a minute? The fast paced and intense gameplay of Canabalt requires your full attention as you run across rooftops escaping from some Terminator like future. Play in your browser too!. Canabalt.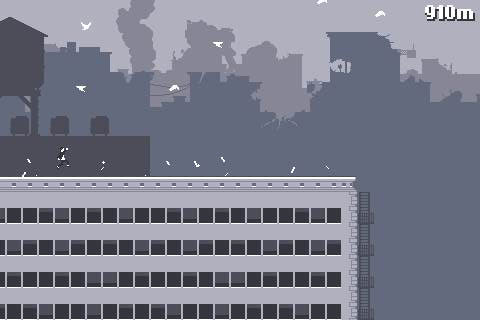 Sid Meier's Civilization Revolution
For fans of the series this would be CivLite — missing some variety in strategic options and multiplayer ability, but the game translates fairly well to the portable format. Like with all Civ games, hours have mysteriously vanished while playing. Civilization Revolution web site.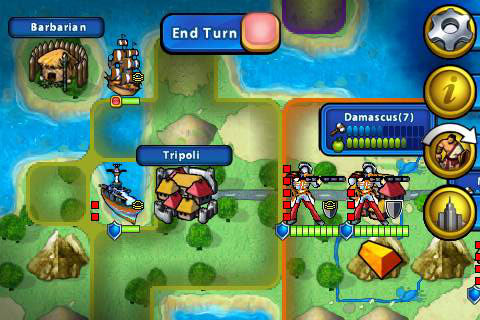 FlightControl
When what you want is some mindless time killing and don't want to play solitaire or sudoku the old favorite FlightControl is there for you. In the game you play air traffic controller managing the landing of a busy airport and helipad by 'drawing' each aircraft's flight path with your finger. A minute to learn. A lifetime to master. On sale now for just $0.99! More at the Official FlightControl site.